09/06/2016, at the Conference Hall, 2nd floor Building A. Lac Viet Friendship Hospital has organized  Communication skills course for officials and employees of the hospital. The training course is organized in four sessions, this is program which the boards of hospital specially attention to train : Offices, Nursing, Receptionist, Cashier … thereby improving the  quality of service in Lac Viet Friendship Hospital Lac.
Under guidance of Sales Director Nguyen Van Hong , communication skills course  for officials and employees
The training program built in  a special way Offices, Nursing, Receptionist, Cashiers  practiced  on communication, behavior, convincing, handling situations in daily work. In addition, the training also provides methods for building three key factors: Posture, position and Knowledge for each employee to be able to take care of our customers  thoughtful. Moreover, through the way of teamwork, apply real situations and individuals to express their opinions, students also have the opportunity to develop the skills discussion, presentations, talking to the crowd …
At the training lecture , business director Nguyen Van Hong made the exchange, discussion and guidance to staff the necessary skills in communication, such as: Create a positive first impression through  the introduction , remember names, exchanging name cards, a handshake ,  the transmitted information is clear and easy to understand the new recipient fully understand and reach the accurate information content, then  the recipient must also have the reverse feedback information to the sender; communication platform to create trust; identifying themselves…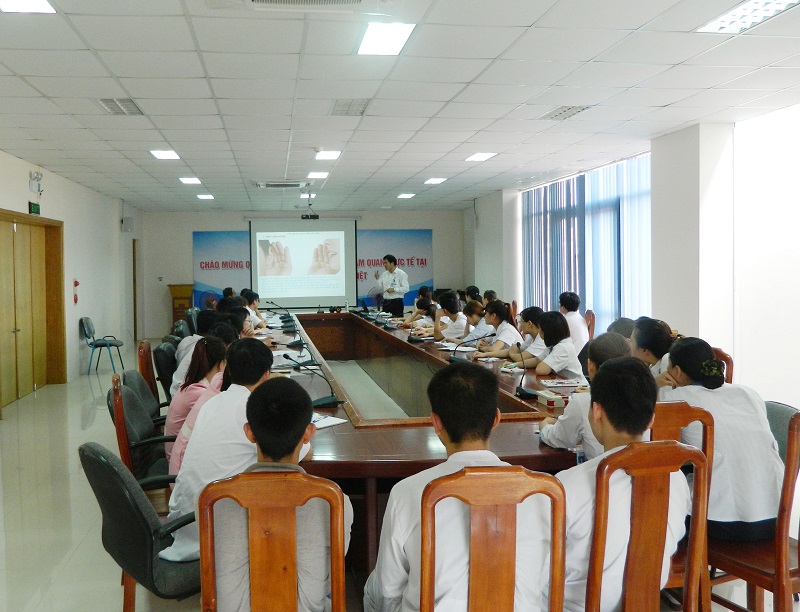 The training program on communication skill is one of the activities of Lac Viet Friendship Hospital in order to improve the soft skills of officers and employees, besides the training of medical professionals. with the attention board of directors , hope the next series of training programs will help officials and hospital staff have the opportunity to learn skills professionalism … to availability ready to serve customers  in the future, improving care for customer s is the main goal of hospital, serving for customer is an honor and pride of the Hospitals.