Introduce
Surgery and Anesthesia department, one of the department since the inception LacViet Friendship Hospital, has been recruiting a team of doctors, technicians, nurses, who are trained expertise qualification, combined with the modern facilities and equipment, strict monitoring process to optimize the therapeutic effect of surgery.
Functions
Arrange surgery, minor surgery rooms meet the requirements of the clinical departments.

Arrange the patient to the operating room on demand of surgical specialties.

Anesthesia conduct, monitoring changes in patients after taking the patient to premedication room until handing over to the department.

Monitoring the recovery process of patients in the postoperative period.

Perform checks under anesthetic regulation during surgery.

Support treatment, intensive care in hospitals departments and other satellite hospitals.

Organization sterilization operating room, instruments, and test the labor protection, fire prevention prescribed.

Planning command lower levels of technical specialize and subspecialty, lectures on anesthesia in obstetrics and gynecology, and endoscopic surgery for lower levels.
Staff
LacViet Friendship Hospital has team of professionals, doctors, leading surgeons, who have qualified, highly technical.
Head of Department: Doctor Nguyen Chi Thanh
2 Anesthesiologists

5 Anesthesia technician

4 Nurses.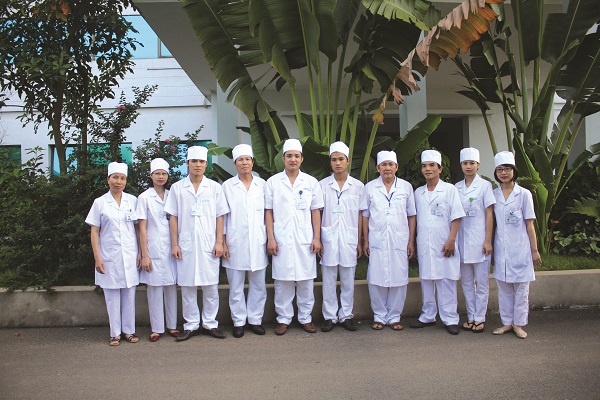 Along with experts from hospital belong Ministry of Health: K hospital, 103 hospital, Vietnam National Hospital of Pediatrics…with all plentiful specialists: gastrointestinal, renal urology, otolaryngology, oncology….
Facilities and equipment
As one of the main department of LacViet Friendship Hospital, we have modern facilities including: 3 operating rooms, one minor surgery room, with premedication and revive chamber, along with the modern equipment: 2 endoscopes, 3 ventilators, 1 Laser lithotripsy machines, LED lighting system … imported from Japan, USA, Switzerland, South Korea.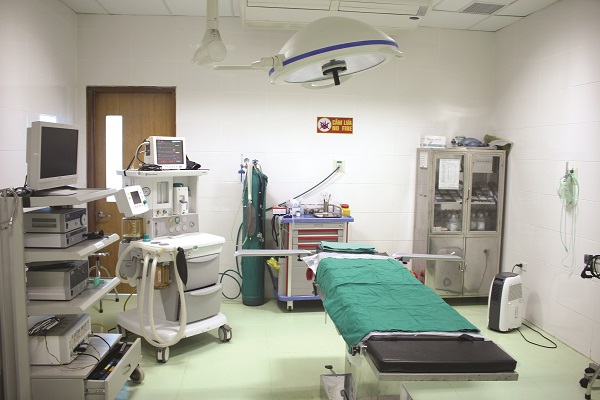 The anesthetic technique
Endotracheal anesthesia is a method of endotracheal tube anesthesia intubation for respiratory control, for major surgery: thoracic, gastrointestinal,
Intravenous anesthesia is general anesthesia using anesthetics, hypnotics, sedatives injected intravenously or muscles. Patients can breathing outdoor air or oxygen without anesthetics.
Spinal anesthesia is regional anesthesia method, performed by injecting an anesthetic into the cerebrospinal fluid, inhibit the conduction root nerve not covered by crust which exposed from anesthetics in the CSF.
Regional anesthesia to numb the nerves axes or block the nerve segment, dominated feeling relatively large area.
Strengths
Along with the development of medicine in the world, Surgery and Anesthesia department always study, update new knowledge to meet the health care needs of our customers.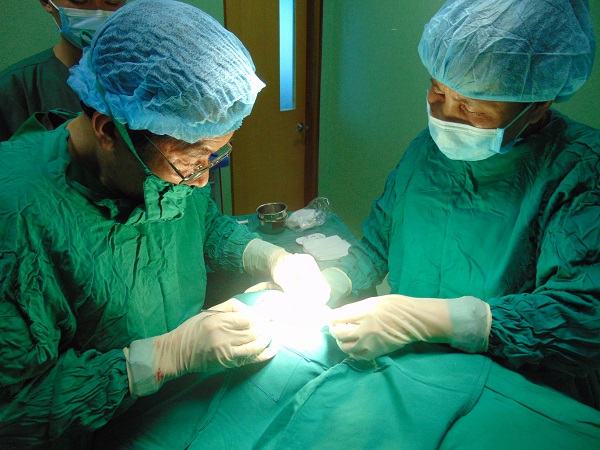 Since our inception, we have successfully surgery many cases such as appendicitis, ectopic pregnancy, bladder stone removal, gallstone removal, retinal surgery…
In addition, our team was trained at communication skills and behavior, in the mean of satisfaction of patients treated at the department.