Introduce
Intensive Care Department – Lac Viet Friendship Hospital provides medical expertise for emergencies which are sudden, urgent or unexpected occurrences that require immediate medical attention such as traffic accidents, domestic accidents, labor accident …
Patients may be transferred directly to an Intensive Care Unit from an emergency department if required.
Procedure

Functions
Intensive Care Department at LVFH is operating 24/24 hours every day in week and holidays, specializes in handling all emergency situations, including severe trauma and resuscitation care.
Receiving the serious cases from the surrounding hospitals, 24- hour ambulance service is available to any emergencies that arise, life-threatening acute conditions such as cardiac arrest.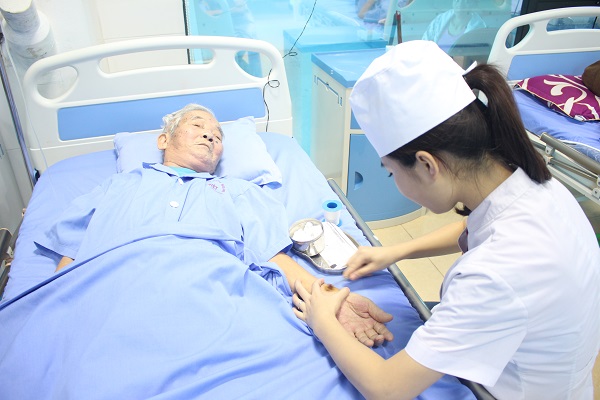 Treatment, emergency care, intensive care for patients before they are transferred to other clinical departments
Dean of Faculty
Doctor Anh Tuan Nguyen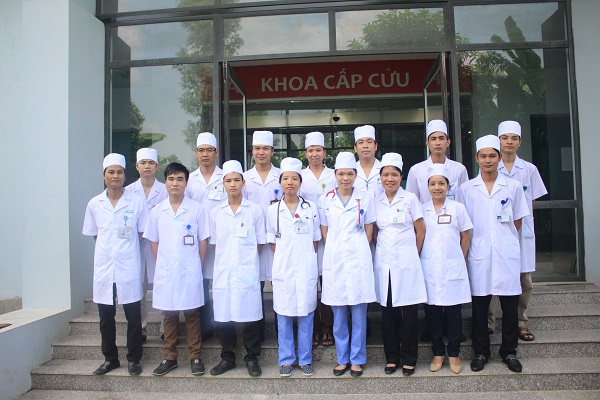 Along with experts, doctors in national hospital: K National Hospital, Military hospital – 103, The National ENT Hospital, National hospital of obstetrics and gynecology…
Facilities and equipment
With the goal is strive to serve its customers, community and employees to the highest standards, by pursuing continuous quality improvement and risk management strategies, Intensive Care Department has been equipped with modern facilities that supply by European and Japan, such as ventilators, infusion machines, electric heart pump, nebulizer, monitoring, electric shock machine, ECG machine ….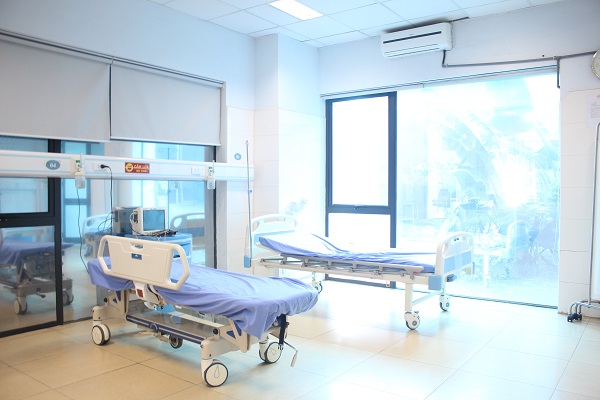 Emergency department has 20 beds, in there the patient's rooms are arranged according to international standard with full of modern facilities such as air-conditioning, clean bed…
Strengths
Since Intensive Care Department was established, the department always learning, updating and application of new knowledge to the work of the emergency to treat patients such as using mechanical ventilators to assist breathing in emergency condition: severe respiratory failure  ARDS, COPD..
Cardiac monitors including those with telemetry; external pacemakers; defibrillators for cardiac arrest arrhythmias, otherwise in ICU there is always has monitor medication and emergency treatment of heart failure's patients, poisoning patients…
The modern equipment of the faculty very easy to operate, so serve patient can be 
treat immediately with highest efficiency.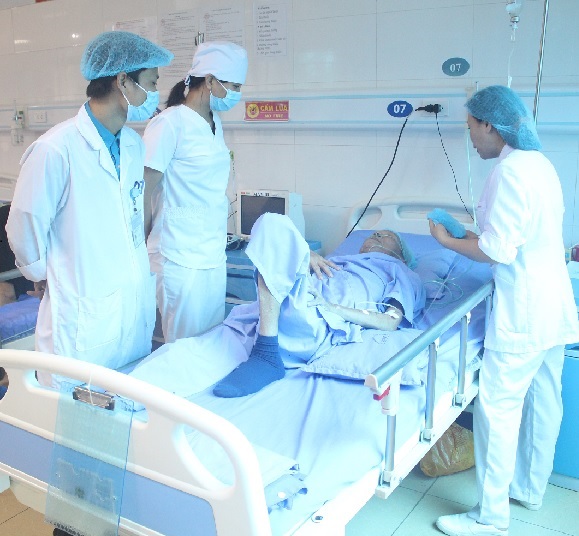 Missions
Staff of Intensive Care Department is committed to the provision of high quality healthcare and patient services to our valued and respected clients from the local community and beyond.
Hot line of Intensive Care Department – LVFH serves patients 24/24 and available every day of the year. Please call us at telephone numbers: 0211.3656252 or 0211.3656212 or hotline: 0949232115 to take the most dedicated service.