NBI (Narrow Banding Imaging) is the newest and the most modern technology which applied in endoscopy of digestive system for now in all over the world. NBI endoscopic image shows more clearly to see the boundary between the healthy organ and the pathological organ in comparison with normal high-dimensional endoscopy.
Why gastrointestinal endoscopy by NBI Technology is the most effective method to diagnosis digestive system diseases?
With the same cell and organ, when there is no disease and when there is a disease, there will be its own characteristics. Therefore, in gastrointestinal endoscopy, with the image obtained by light reflection which applied NBI technology, the Specialist (Gastroenterologist) can identify what is the normal organ – what is the inflammation organ – what is the necrosis organ – Where is an organ capable of cancer and where is the cancer organ. The accuracy of gastrointestinal endoscopy is up to millimeters.

In case of internal haemorrhage, the Gastroenterologist can suture the wound immediately to prevent a surgery.

Cancer diagnosis by polyp biopsy.
Gastrointestinal endoscopic image with NBI technology (B) shows the boundary between normal organ and inflammation organ more clearly than normal white-light endoscopic image (A)
Where should you get gastrointestinal endoscopy with NBI technology?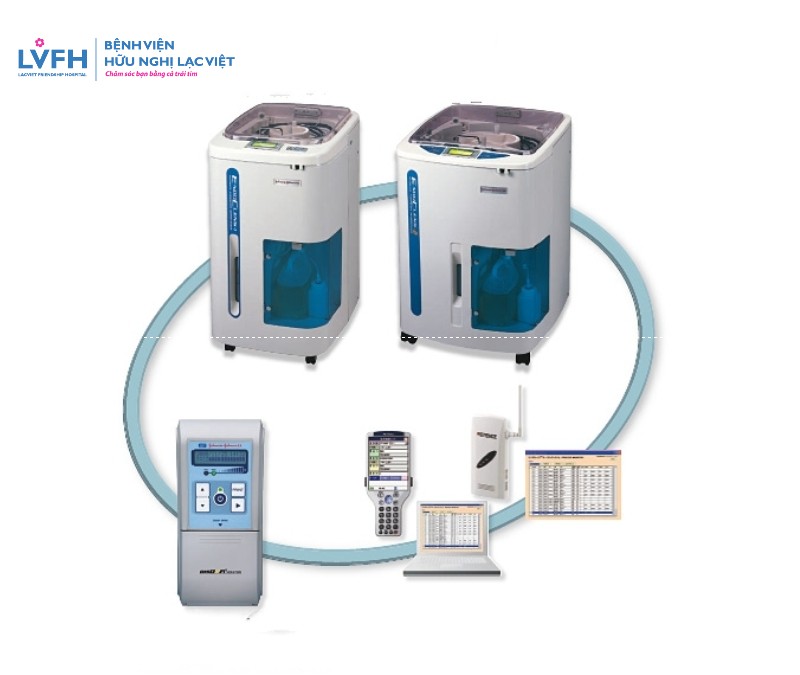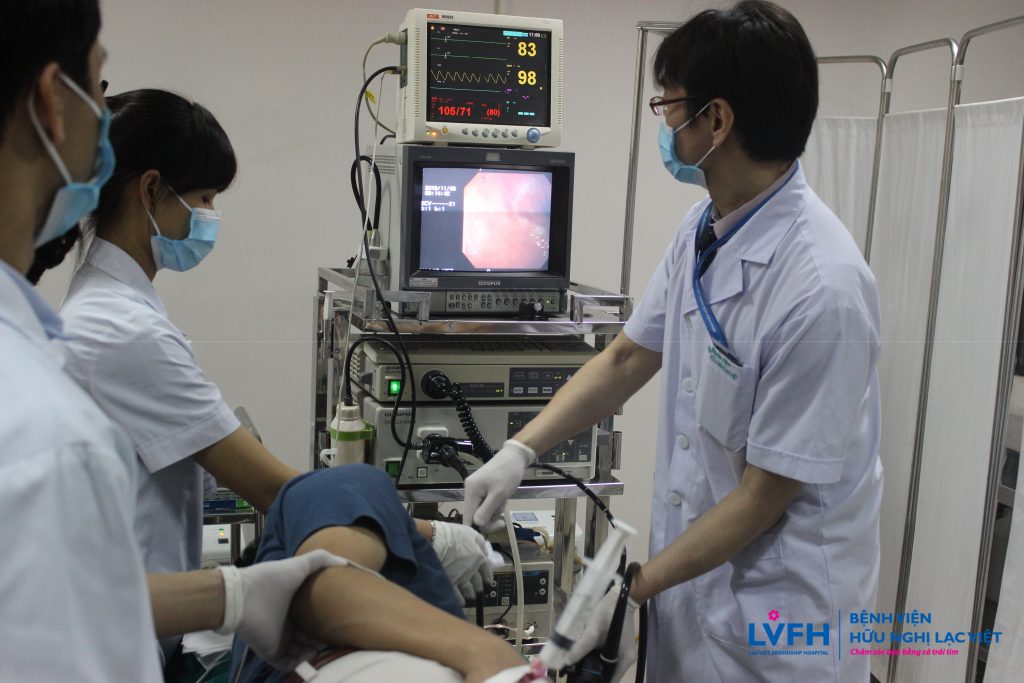 Lac Viet Friendship Hospital is one of a few medical facilities where apply NBI technology in gastrointestinal endoscopy.
The most modern endoscopic system from Olympus, Johnson & Johnson – Japan.
The process is in only 5-10 minutes.
Correctly diagnosis of digestive system disease.
Lac Viet Friendship Hospital's Gastrointestinal endoscopy includes: Colonoscopy, Gastroscopy, Laparoscopy, Proctoscopy, Sigmoidoscopy…
Who is the Gastroenterologist?
   MSc. Dr. NAOYUKI KOBAYASHI

Gastroenterological Expert – Head of International Clinic, Lac Viet Friendship Hospital.

Head of Surgery department, Sayama Hospital, Saitama, Japan.

Head of Surgery department, Inagi Clinic, Tokyo, Japan.

Member of Doctors Without Borders (MSF) and ADMA, used to work in USA, Sri Lanka, Nigieria, Pakistan, Afghanistan.

Member of Japanese Gastrointestinal surgery Council.

MSc at Keio University, Japan.