Introduction
Medical Laboratory Department has been established since the first days of Hospital, Department has been equipped with modern facilities that supply to European and Japan, USA…
Outstanding and highly committed experts trained in large medical universities are available 24/24 hours and all days in week to serve the best for the patient to get treatment.
Procedure
Functions and missions
Laboratory Department is responsible for providing the medical test results of the specialist hematology, cytology, biochemistry, microbiology, immunology and blood banks… supply information to diagnosis, treatment and follow-up inpatient, outpatient and periodic health examination for customers of Lac Viet Friendship Hospital.
Hematology tests: Evaluation of abnormal features and count the number of red blood cells to help diagnose the risk of leukemia or anemia.
Biochemical tests: Perform a blood test for the diagnosis of liver and kidney function, cholesterol … assessments and quantify the most suitable dose for the patient.
Besides, laboratory department of LVFH also focus on testing for the risk of cancer, hepatitis A, B, C, D …
Staffs
Dean: Doctor Le Thi Bich Khue
Former deputy dean of the Department of Biochemistry K National Hospital – Hanoi
3 hematology specialist.

13 technicians.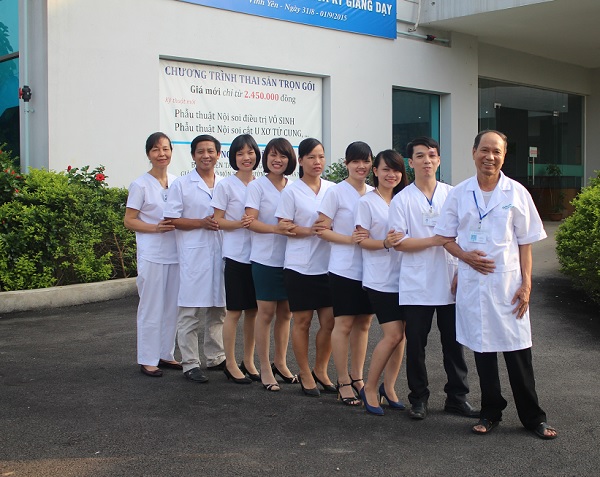 Along with experts, doctors in national hospital such as: K National Hospital, Military hospital – 103, The National ENT Hospital, National hospital of obstetrics and gynecology
Facilities and equipment
With the goal is strive to serve its customers, community and employees to the highest standards, by pursuing continuous quality improvement and risk management strategies, laboratory department has been equipped with modern facilities that supply by Japan, USA, European…
Automatic Immune biochemical tests machine (Cosbas E411, Swiss Roche Cosbas).
Automatic biochemical tests machine (Cosbas C501, Swiss Roche Cosbas)

Automated urinalysis machine (Urisys 2400, Hitachi Japan)

Blood gas and electrolytes analysis machine ( Cobas B 121 Cobas, Roche Switzerland )
Immune biochemical machine Cobas 6000, Roche Cobas Switzerland
Automatic hematology analysis machine Cell-Dyn 1800 automatic, Abbott USA

Coagulation meter machine Clindiag CA-02, Belgium

Electrolytes analyzer machine, 9180 Roche, Roche Cosbas Switzerland.

Automatic biochemistry analyzer machine Hitachi 917, Hitachi Japan

Hematology analyzer machine BC 3320 mindray firms, China
Strengths
From the beginning the Laboratory department is equipped with modern equipment from advance medical's countries such as Japan, USA, Italy, Switzerland … with a total investment amount up to over 20 billionVND.
Besides the modern equipment, the Department also constantly learning techniques such as vacuum blood collection, to help patients reduce pain and protect the vein, avoid taking patient's blood more times when the need to take blood samples as in the case of using the conventional syringe.
Medical laboratory department has modern equipment, advanced technology; experience experts will always provide accurate test results, quickly and reliably.