2016 continued to mark the outstanding achievements of Lac Viet Friendship Hospital, our hospital  became the first hospital in the North outside Hanoi is equipped with modern equipment imported  from advance medical countries . Comparable national hospitals in many medical fields, Lac Viet Friendship Hospital has become not only address patient health in VinhPhuc province but the northern provinces along with customers in the south and foreign customers come to  exam, checkup.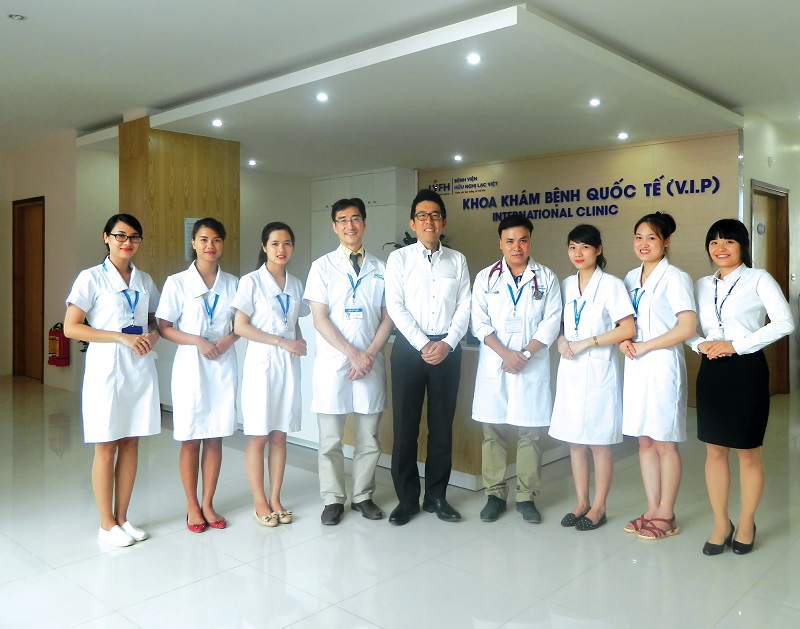 Akihiko Saito was took photograph at the Faculty of VIP examination – LacViet International Clinic
15.06 2016,this is a special day at Lac Viet Friendship Hospital,  three special events are  taken  place at the Faculty of VIP examination. The first is a month anniversary established VIP examination center- LacViet International Clinic, secondly  is the first day of work at the Faculty of PhD-MdNaoyuki Kobayashi , finally  our VIP center pleased to welcome Mr. Sato Akihiko, General director of  HiroshimaVinhPhuc to check up at the Faculty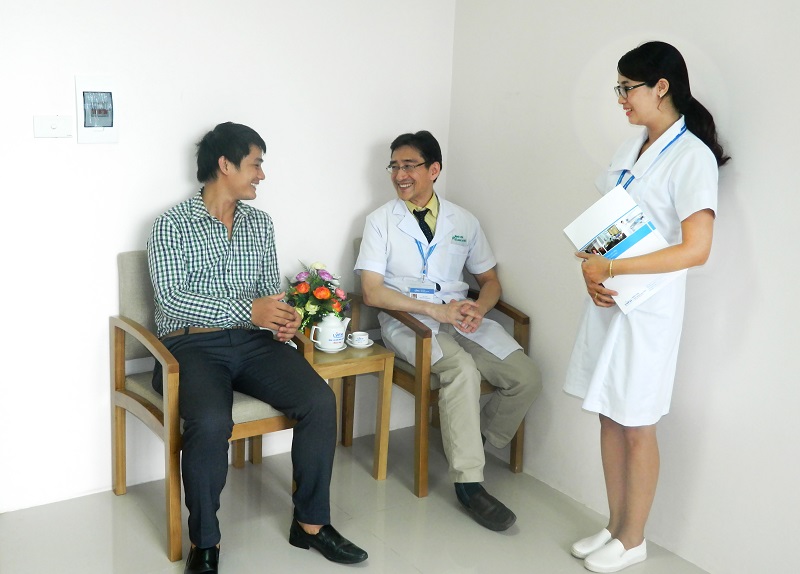 PhD-MD Naoyuki Kobayashi advise customer
Our goals in healthcare services are all the services have to reach international standards, Faculty of VIP examination – Lac Viet International  Clinic constantly, exchanging, learning and application of modern technologies from foreign partners. Besides, the medical staffs is also regularly upgrade knowledge by training – communication skills , medical skills in order to bring the most satisfaction to customers.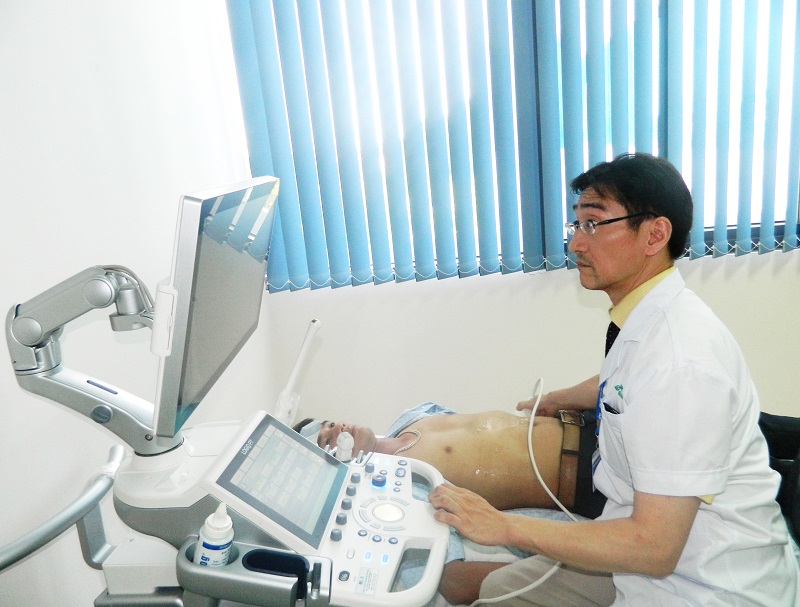 PhD- MD NaoyukiKobayashi  performed abdominal ultrasound  for customer
Please contact phone number: 02113.656252 / 656 212, hotline: 0949232115 for more details.