Introduction
Surgery department has been established since the inception LacViet Friendship Hospital, along with the hospital, Surgery Department always proved to be one of the key departments of LVFH.
Surgery Department diagnoses, treat, and do surgical treatment of diseases that affect the human body. Surgery Department use advanced surgical methods, has successfully conducted many complex surgeries on kidney, bile, stomach, colon, cardiac, chest…
Functions and missions
Surgery department receive and treat cases of injury involving the thyroid gland, urinary, gastrointestinal system, gynecological diseases, liver, bile, pancreatic, stomach, duodenum, colon, rectum …
Osteoarthritis surgical trauma, spine, surgery, and treatment of these cases as laparoscopic appendectomy, cut ovarian cysts, ectopic pregnancy, kidney stones, cancer surgery ….
Combined with the Laboratory, Faculty of diagnostic images for accurate diagnosis and provide appropriate treatment methods.
Staffs
Surgery Department has a team of professionals, doctors, leading surgeons, Having qualified, highly technical.
Head of Department: Master. Doctor Nguyen Dong Nguyen
6 doctors
14 nurses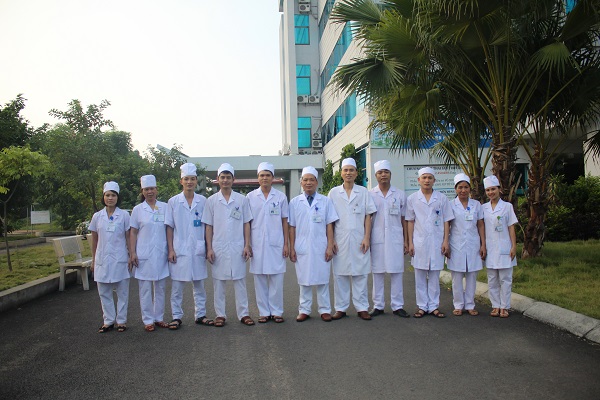 Along with experts from hospital directly under Ministry of Health: K National Hospital, Military hospital – 103, The National ENT Hospital, National hospital of obstetrics and gynecology… with all plentiful specialists: gastrointestinal, renal urology, otolaryngology, oncology….
Service
LacViet Friendship Hospital provides surgical services package includes the cost of surgery, hospitalization, comprehensive care during hospitalization. The packed program will give customers peace of mind because the service is calculated in a comprehensive manner with advantages cost for the patient.
Facilities and equipment
Surgery Department has 46 wards with air conditioning, keeps humidity at a stable level, make the patient more comfortable while being treated.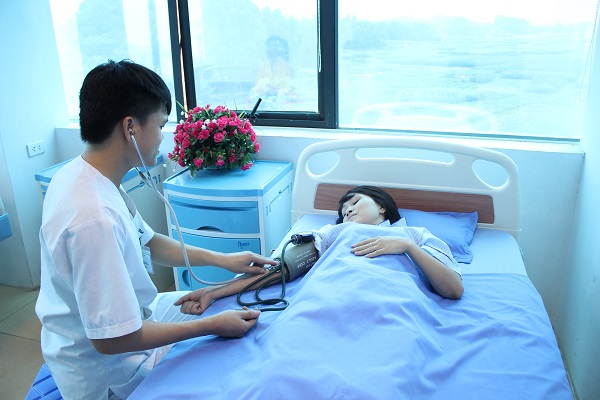 In addition, the department also has the most modern equipment from Japan, such as ventilators, infusion machines, electric heart pump, ECG machine … can serve at the bedside, providing the highest efficiency in clinical works.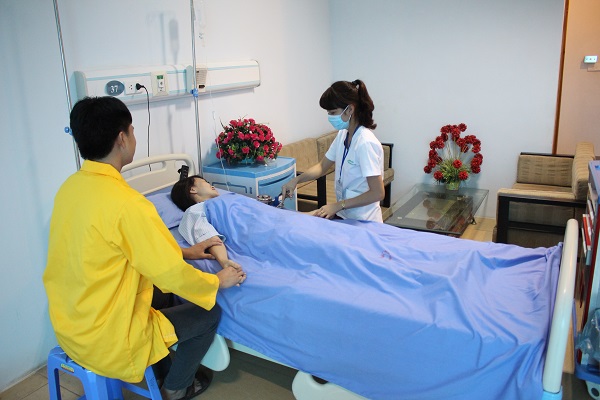 Strength
Since our inception, Surgery Department is trained, always learning, updating and use new knowledge into clinical work. Our devices are easy to operate, can serve at the bedside to treat quickly and bring the highest efficiency.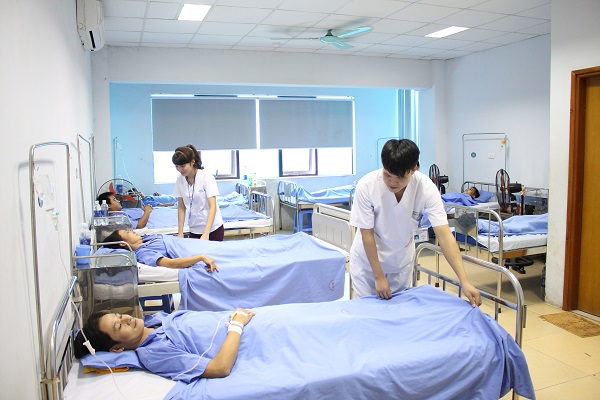 In addition, our team trained at skills of communication and behavior, in the mean of satisfaction of patients treated at the department.