Lacviet  Friendship Hospital is proud to be the medical center where  be chosen by private enterprises, government agencies, public and non-public schools… for employees  periodic health examination.
Human resource is the most important asset off every agency, business. The periodic health examination to evaluate health status, screen for risk factors and disease, and provide preventive counseling interventions in an age-appropriate manner. It's also  expressed the concern of authorities, business to their  officials and employees.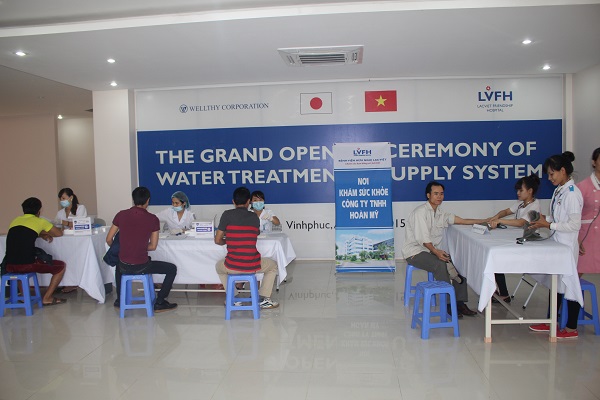 According to Circular 14, the content of the Ministry of Health
1.A general examination health. 
– Scales to measure height, pulse, blood pressure
– Respiratory; Digest; Urology.
– Musculoskeletal, Neurology, Dermatology.
– Gynecological examination (for women)
– Eyes, Ear – Nose – Throat, Dentomaxillofacial 
 2. CBC test
 3.Test Blood Sugar
 4.Urinalysis.
 5.X-ray heart and lungs.
Besides, depending on the particular job, the environment work, LVFH also examination to request of the agency or enterprise and the team of professional doctors and enthusiastic service.
With modern equipment import  from  the United States, Japan, Switzerland, such as: automatic biochemical tests, electrocardiogram, electroencephalogram, measuring atherosclerosis system , camera digital X-rays machine, CT scan machines (CT)… Lacviet  Friendship Hospital committed to ensuring our customers a regular health examination service is the most accurate possible.